Wiley Online Library
Custom Digital Content & Publishing Workflow
Wiley Online Library
Custom Digital Content & Publishing Workflow
One of the largest and most authoritative collections of online journals, books, and research resources, John Wiley & Sons offers an exceptional portfolio of over 8 million articles from 1,600 journals. This project focused on creating a content management system for a seamless and efficient publishing workflow for both internal and external parties. 
To create a content management platform to support the delivery site

Integrate offshore vendors into the new process and platform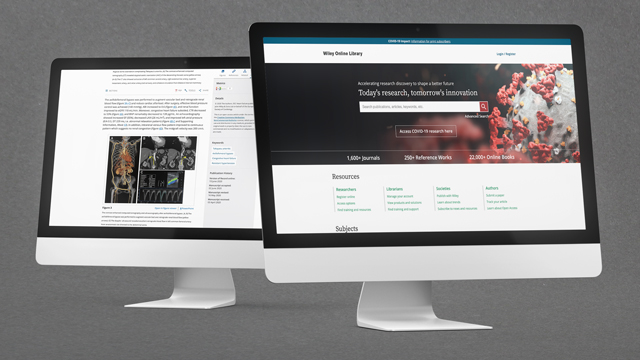 We constructed the content management platform and programmed it to support various types and formats of content, to make the system searchable, and to allow students and professors to combine content into custom eBooks. The platform also supports the publishing process, where thousands of authors submit their manuscripts, which then are automatically made publication-ready.  
The solution was built using EMC's Documentum platform. The workflow was converted to XML-first from print-first to support online digital delivery of the content. Once the platform was built and tested, we worked with Wiley to provide training and support for all vendors on the new system and workflows. 
Alfresco

Amazon Web Services

Documentum

MuleSoft

Oxygen XML Editor

Schematron

XBRL
Document management system

content modeling

Content management system

ERP & Business intelligence

multi-system integration

artificial intelligence

Natural Language Processing
Sign-up for our mailing list to receive the QSights newsletter, updates, and the latest trends in emerging technology from Quantilus Innovation.